Out-of-the-Box Fire Pit Ideas
Once upon a time, fire pits were built out of necessity, for both warmth and cooking. But today's fire pits are more stylish than ever. The new fire pits — including gas-powered versions — add serious drama when it's time for s'mores.
Fire bowl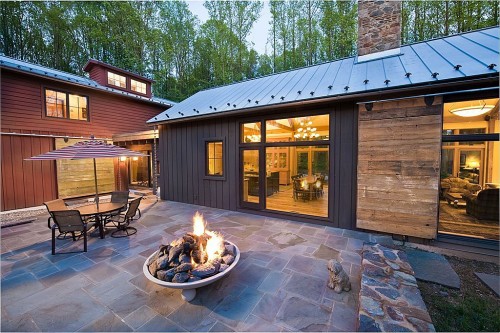 No chopping wood here! These sleek and modern fire pits are often built out of a concrete and Fiberglas mix to create a lightweight structure. Fuel canisters sit within the pit and are easily refillable. Any fire-proof substance can be added to the fire bowl for an appealing display — even when the fire is out.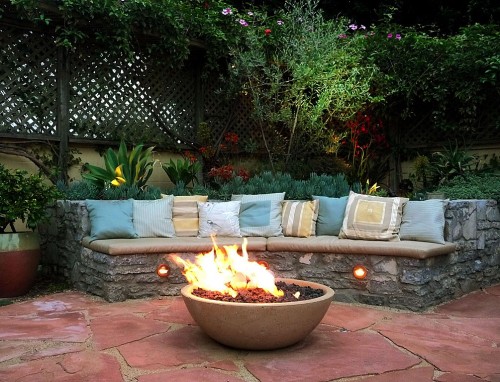 A fire pit with a deep basin can provide significant warmth for an outdoor seating area.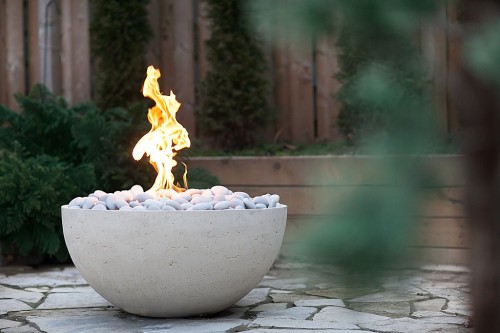 Ash-colored firestone pebbles surround the gas flame in this fire bowl. This fire pit comes with on/off key for easy control.
Fire pit table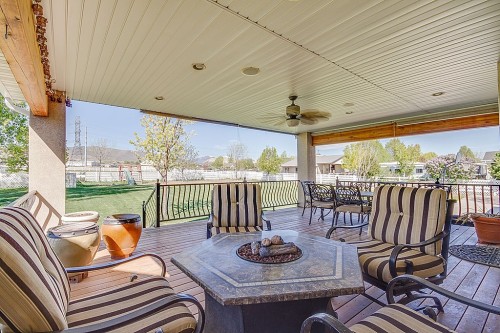 Go for a two-in-one style. Many of these fire pit and table combinations come with lids to cover the fire pit when it's not in use. These styles work with gas-powered and wood fire pits.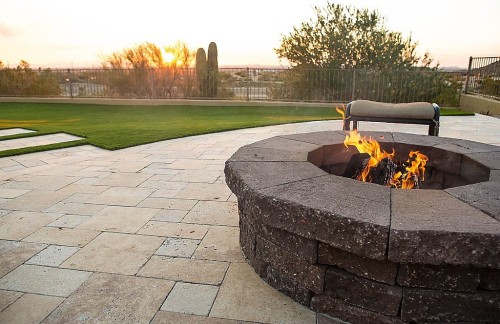 This fire pit is built out of Travertine stone. The naturally-occurring material is one of the most durable on the market.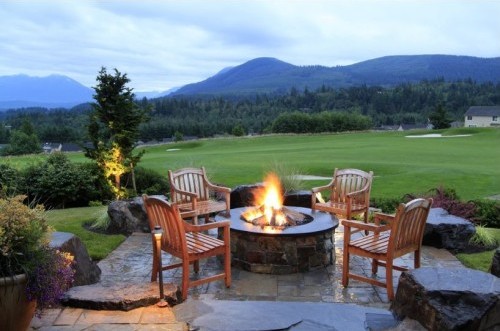 A fire pit with stone details creates a gathering place at the edge of a yard.
Fire and water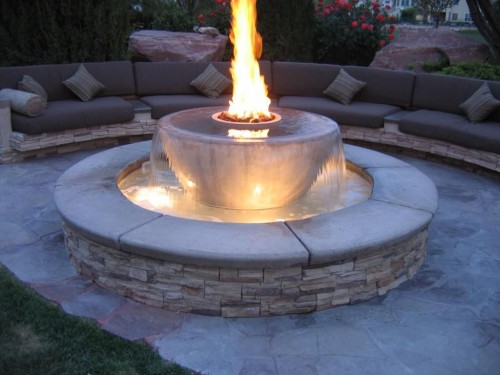 Don't choose between a fountain and a fire pit. Ready-made fire pit fountains make it easy to combine both elements. Or, create your own water fire pit by adding an above ground pit to a water feature. As long as you can safely run a gas line, or ensure fuel canisters remain dry, you can enjoy the combination of water and fire.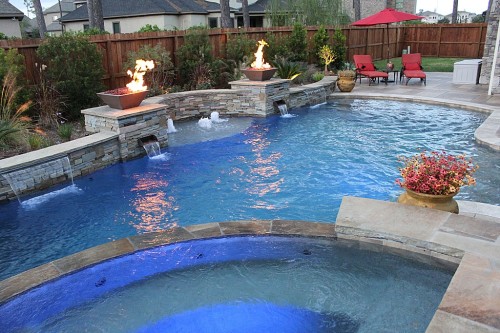 Add free-standing fire pits to the edge of a pool for an easy fire-plus-water installation.
Fire as art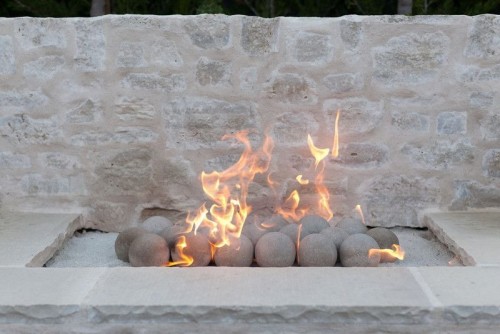 Fuel canisters or gas lines make it possible to add flames to any fire pit installation.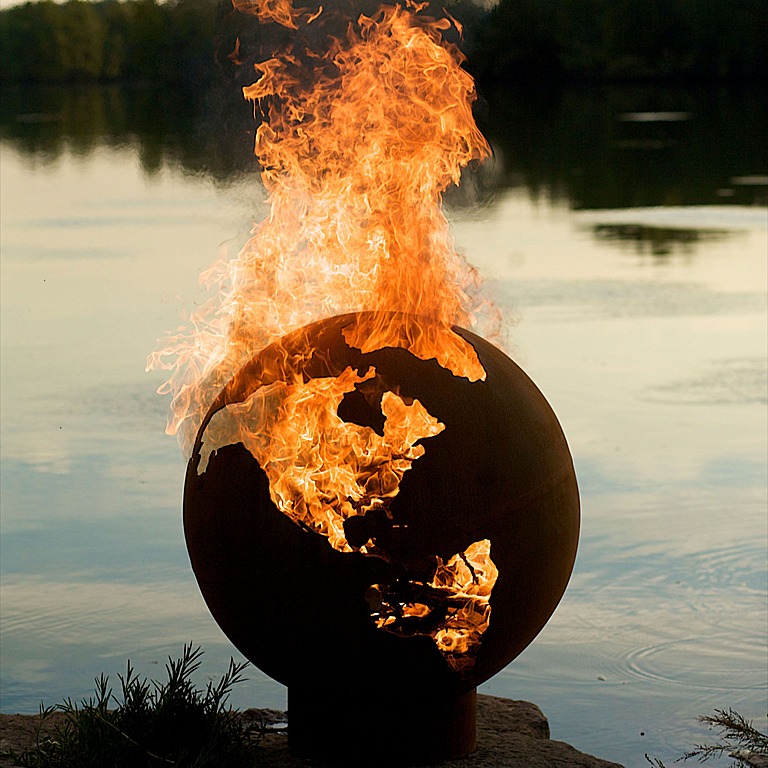 Global warming goes literal with this unusual fire pit.